Package includes 5 Nights hotel accommodation in Cairo, all transfers, all your tours and excursions are with A/C bus, the service of meet and assist at all your destinations, Expert tour guide, Free Camel ride, Entrance fees, all taxes and services, Domestic airfare, Sound and Light show at Giza Pyramids, Tour excludes Visa Entry for Egypt, Personal items, Tipping, Any other items and Any Optional tours.
---
Prices Quoted Per Person in U.S.D
5 Stars Hotel
Single occupancy 1500$
Double and Triple occupancy 1065 $
4 Stars Hotel
Single occupancy 1320 $
Double and Triple occupancy 940 $
3 Stars Hotel
Single occupancy 1080$
Double and Triple occupancy 765 $
Tour Without Hotel
Single Person 900 $
For 2 Persons and more 580 $
Children Policy
Children from 0 to 5.99 Years = 250 $ which is the airfare
Child from 6 to 11 years old Pay 50% of the adult rate sharing parent`s room
---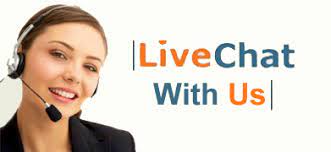 ---
Booking Method
: Full Payment to be Paid Online
Note: The rate will be 40% extra during the following date ( New Year, Easter & Chrismais )
Location
Day 1: Arrival to Cairo & Overnight in Cairo
Arrival to Cairo airport, our representative will assist you through passport control formalities, luggage identification & portage will greet you. From the airport, you will be transferred by a private A/C car to your hotel.Overnight in Cairo.
Meals: N/A
Day 2: Tour to Giza Pyramids, Memphis, and Sakkara
At 8:00 am Pickup from your hotel in either Cairo or Giza By Emo Tours guide to Start your Full Day Tour Visiting the Great Pyramids Of Giza - Cheops, Chephren & Mykerinos then Visit the Valley Temple The Place where the Priests Mummified the dead body of king Chephren owner of the second pyramid at Giza Platue Also it`s the same place where you Can have a close-up look at the Sphinx - The legendary guardian that stands by the huge funeral complex with its lion body and the head of king Chephren.
Lunch is included in between visits at Local Restaurant Based on Full Meal for each Person but Beverages are not included
Then Continue your day tour to Sakkara, located only 27 km southwest away from Cairo. Visit the Step Pyramid (Built for king Zoser), it is considered an important part in the process of the pyramid evolution, which were made from the simple mastaba to its widely known form.
Then continue your day tour to Memphis, the ancient capital of Egypt, where the colossal statue of Ramses II and the great Alabaster Sphinx are. this City Dates back to 3100 B.C
Evening attend the Sound and Light show at Giza Pyramids Start from 7 to 8 pm
Overnight in Cairo
Meals: N/A
Day 3: tour to Egyptian Museum Old Cairo and Bazaar & Travel to Luxor
Start at 9:00 AM with Egyptian Museum where you visit King Tutankhamen hall of treasures and see his Golden Mask, Continue your day tour to Visit Old Cairo where you visit The Citadel,The Hanging Church in Coptic Cairo, Visit the Holy Cave that located at Abu Sergha Church it is the place where the Holy Family stayed during their holy trip to Cairo .End your day tour by a visit to Khan Khalili Bazaar l.Lunch is included in between visits at the Local deluxe restaurant.Later Transfer you Cairo airport to take your Flight to Luxor Arrival Luxor Meet and assist by our Local Representative and transfer to Your Hotel Check in Overnight in Luxor
Meals: Breakfast at the Hotel
Day 4: Luxor Day Tours and Travel to Cairo
Breakfast. then around 8:00 am Our representative will meet you at the hotel in Luxor then start your Full Day Tour to West Bank visiting Valley of Kings-Deir El Bahari Temple-Colossi of Memnon and the Temple of Queen Hatshepsut.Excursion to the Necropolis of Thebes, on the Eastern bank. Crossing the Nile, drive to the Valley of Kings; visit the tombs of various Dynasties, The Temple of Deir El Bahari. On the return journey stop at the Colossi of Memnon which are two gigantic sitting statues representing Amenophis III facing the Nile. Visit the Temple of Queen Hatshepsut.
Then visiting East Bank visiting Karnak and Luxor Temple Excursion to the Luxor Temple to see its courtyard and the granite statues of Ramses the Great Proceed by carriage or bus to Karnak, which is serious of temples, built in different reigns. Starting by the Avenue of Sphinxes visit the Unfinished Propylon, the Hypostyle Hall with it's 134 gigantic columns, the Obelisks of Queen Hatshepsut and Tutomosis III, the temple of Amon adorned with lotus and papyrus designs, the Granite Scarbeus of Amenophis III and the Sacred Lake.
Around 20:30 pm Transfer to the domestic airport to take your flight Back to Cairo. Arrival, meet & assist by our local representative then transfer to your hotel Overnight in Cairo
Day 5: Free day
Breakfast at the Hotel then Free Day on Your own
Meals: Breakfast
Day 6: Transfer to Cairo airport for Final Departure
Breakfast at the hotel our representative will transfer you to the airport and assist you at the airport through final departure formalities.
Meals: Breakfast