Popular Tours by ICONO Serveis Culturals
Gaudi, one of the greatest innovators of his time, has left behind numerous treasures for the discerning to...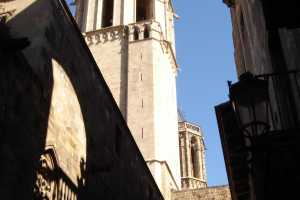 Would you like to know how people used to live in Medieval Barcelona? Travel through time and discover its ...
You can read any book, but just with few it's possible to live and breathe them. We present this walking to...
This literary tour will let you relive the stories of this exciting novel through its different locations; ...
This itinerary visits the interior of century-old shops still alive. A legacy that is part of the sentiment...
Discover the city as you have never seen it before, learn about the latest films shot in Barcelona and walk...
Discover Spanish Wines. Online wine tasting. 
Join us for an online wine tasting session of 4 Spanish wines, by Enric Català, a professional sommelier. E...
Montserrat is the most important mountain in Catalonia. A unique massif, famous for its gothic shapes, beau...