Popular Tours by Let`s Explore Egypt
Description: Day tour to Alexandria from Cairo by our repesenaive, the trip will  start at 7 am and we will...
Stay with us to see  Egyptian Museum where you see Tutankhamun's treasures for boy king of Egypt then w...
Description In these 2 days you will explore top attractions with our guided full 2 days tour which is budg...
Description: Explore the Step Pyramid of Zoser which is the oldest complete building of stone in history, P...
Go back in the ancient history of Egypt with our guided half day tour which is budget tour and private tour...
Description: Step Pyramid and the Pyramid of Teti in Saqqara,the museum of ancient Memphis ,Giza Pyramids a...
Description: It is the area of old Cairo where you will see the remains of the Roman fortress of Babylon(1s...
Description: The Tannoura  (Tanoura)  dance is a sort of religious dance performed by Sufi men, Dervish. Mo...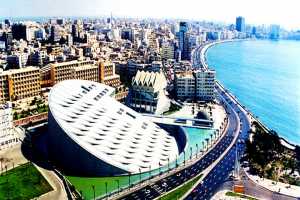 Description:  Discover all those sities such as Catacombs of Kom El Shoqafa, Pompey's pillar, the Serapeum ...
Description: There is no place in the world you can find that mysterious and secrets as much as in Egypt, y...
Sit back, relax and enjoy the stunning views of Cairo from your sail on the River Nile.
Overview Go deep into the Sinai for a desert Jeep safari, snorkel Abu Galum and learn to ride a camel on a ...